Right now, satellite parts made in Allegany County are orbiting the moon. They were designed locally at LaVale-based National Jet Company, an 86-year-old business that has also become a family legacy.
National Jet is a company that specializes in precision micro-hole drilling and also provides other machining services. In addition to its core expertise, the company engages in the manufacturing of various parts and is renowned as one of the three global manufacturers of dye used in the production of medical masks. The Griffith family has owned National Jet since 1992, when Sam and Pam Griffith purchased the company following the previous owner's death. Sam served as President of the company until 2020, when his son Sam Griffith Jr. succeeded him.

While Sam Jr. would work at the family business when he was on break from school as a child, helping to build tools, he didn't plan on joining the company full-time after he graduated from the University of Maryland with a mechanical engineering degree.
"I was working in the construction industry at the time, and it wasn't the right fit for me, so I was looking for something else," recalls Sam Jr. "I was debating taking a job on the west coast, and my dad said 'I want you to come to work for me.' It surprised me, but I thought about it and decided to return."

"I knew the weight and responsibility of an 80-year legacy"
After he returned in 2014, he worked first as a project engineer for a few years before becoming a Vice President and eventually taking over operations as President.
"That decision carried a lot of weight, and I was nervous," Sam says. "I had to get in the business and find my place. We set a timeline once I had everything under my belt around 2017 or 2018. With the help of a consultant from the National Tooling and Machining Association, we started working on the succession plan. We worked at our own pace. I wanted to be sure I was ready because I knew the weight and responsibility of an 80-year legacy."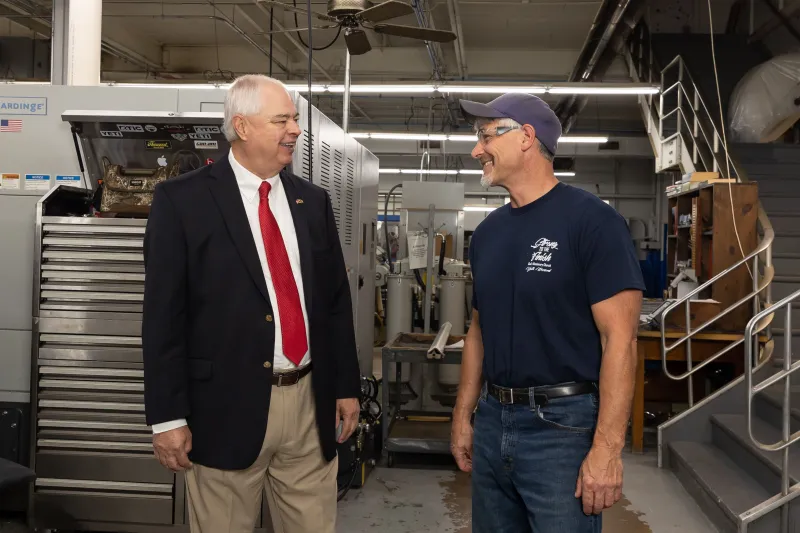 Sam Jr. says the company is in a substantial growth period. After he took over, they invested in new machinery and began diversifying their base of customers. The company employs, on average, 25-30 people.
Thruster nozzles built at National Jet are currently used on NASA's CAPSTONE satellite, the first to orbit the moon.
"A lot of times, we don't know how our clients are using the parts we build because they aren't able to share," Sam says. "This time, we knew, and I was really excited to be able to share that information with our team."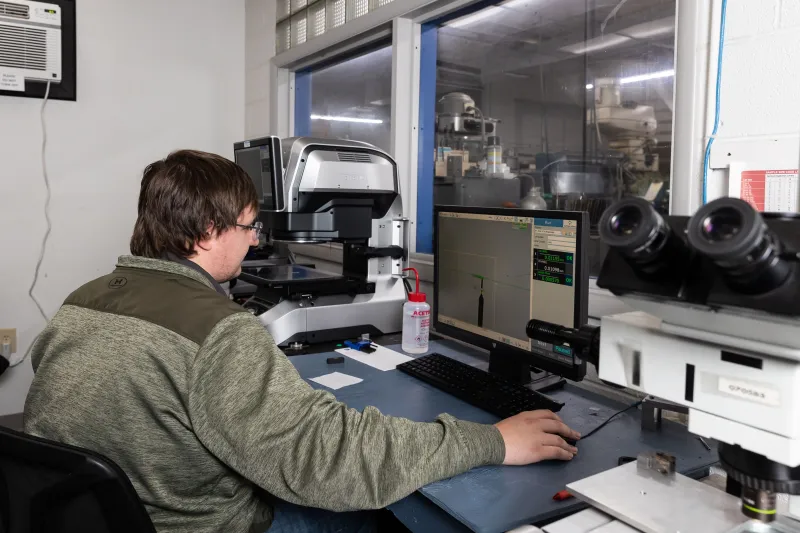 Sam expects even more success for National Jet in the coming years. They plan to expand their manufacturing square footage capacity by 40%, which will help as they add new machinery and equipment. They also plan to bolster automation services.
The lower cost of living in Allegany County makes it an ideal location for National Jet, Sam says, providing them with access to a strong talent pool. Sam says support from local economic development agencies like Allegany Economic and Community Development has helped National Jet identify grant opportunities and connect with other helpful resources.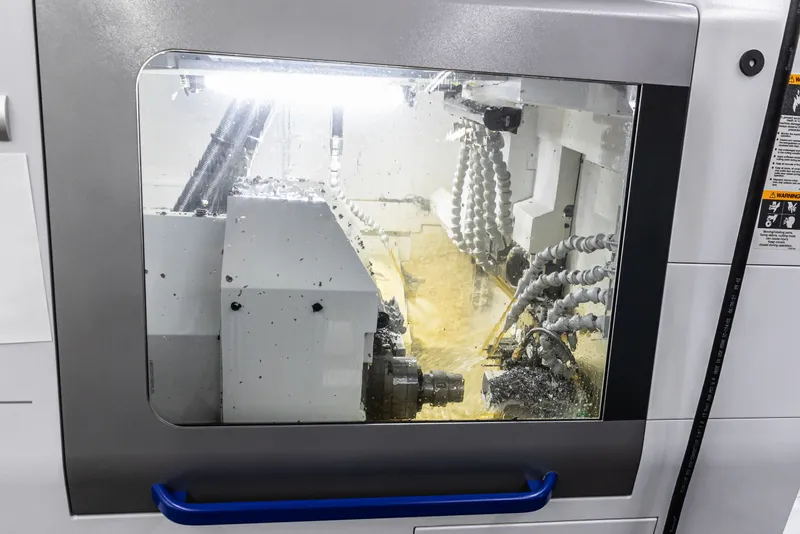 "We've noticed that, with this being a rural area, there are many technically-inclined individuals, who make for quick-learning machinists," Sam says. "We also benefit from Allegany College of Maryland's entry-level machining program, which helps us hire at least one new person yearly."

"Can you believe we built all this?"
Sam Sr. currently serves as the company's President Emeritus. While he has no active day-to-day role in the company, Sam Jr. asks his dad for input daily.
"He's a good sounding board," says Sam Jr. "I know he's happy with National Jet's direction. One weekend before I took over, he looked around and said, 'Can you believe we built all this?'"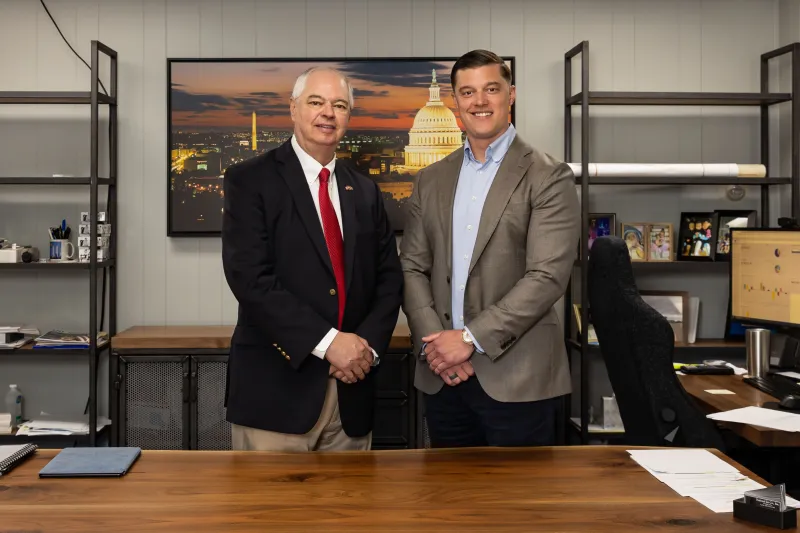 Their work at National Jet, says Sam Jr., "is a business of the heart."
"It's not just work to me," he says. "It's a big responsibility, and I want to uphold those 80-plus years of legacy."
Read more about new and established Allegany County businesses on our blog.