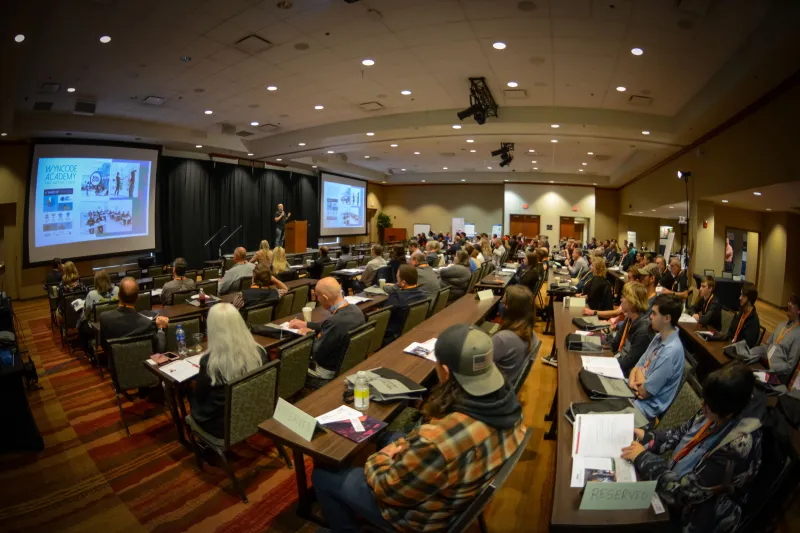 Western Maryland's technological evolution is making waves, driven by a thriving ecosystem of innovation, education, and networking. The forthcoming 2023 Tech at the Gap: Decoding Intelligence conference not only promises to showcase the burgeoning technology sector but also aims to generate heightened interest in Allegany County and the broader Western Maryland region. This year's conference is scheduled for October 19, 2023, at the scenic Rocky Gap Casino Resort in Flintstone, MD.
The conference's theme, "Decoding Intelligence," boasts an impressive roster of keynote speakers and breakout presenters from across the country. Keynote speakers include:

Theresa Payton, the first female White House Chief Information Officer, is a pioneering cybersecurity expert with a US-patented security design. With a track record of discreetly assisting organizations during data breaches and improving IT systems, Payton is a trusted authority in the digital world. Named one of the "Top 25 Most Influential People in Security" and honored as the "2019 Woman Cybersecurity Leader of the Year," she brings unparalleled cybersecurity insights.

Todd Marks, Founder, President, and CEO of Mindgrub Technologies, is a tech visionary. Starting his journey from his basement, he's grown Mindgrub into a leading mobile, web, and marketing strategy agency. Marks' pioneering work in the metaverse sets a precedent for the industry. His involvement in public/private initiatives, such as the Maryland Tech Council, demonstrates his commitment to shaping the future of technology and business.

Michael Rogers, MSNBC's "The Practical Futurist," is a best-selling author, technology pioneer, and futurist. His book, "Email from the Future: Notes from 2084," offers a unique glimpse into the future. With a background that includes Rolling Stone and The New York Times, Michael's insights on navigating the future are invaluable. He has worked with industry giants like FedEx and Microsoft, making him a trusted guide for companies preparing for what lies ahead.

Conference participants also have the option to attend breakout sessions focused on data, cybersecurity, and innovation. Breakout speakers include Ken Buckler, CASP, Research Analyst and Risk Manager for Enterprise Management Associates; Chuck Danner, Lead Developer and Cloud System Architect for IBM; Frank Koehl, VP of Product Development for Trinity Cyber; and David Gilkey, Team Lead for Solution Architecture OutSystems.
Drawing in stakeholders from both the local region and the nation, the Western Maryland IT Center of Excellence, the conference organizers, meticulously select speakers to reflect the region's diverse and dynamic tech landscape.
Partially funded by the EARN Maryland Grant Program, Tech at the Gap was initially conceived as a networking platform for the local tech community. Autumn Becker, the Executive Director at the IT Center, and her team identified an unmet need for cybersecurity education among local students, which led to the launch of the Pathways in Technology Early College High (P-TECH) program and other STEM education initiatives, including Girls Who Code. This eventually culminated in the creation of Tech at the Gap, a dynamic one-day conference designed to facilitate learning, growth, and collaboration for students, especially those in the P-TECH program, as well as industry professionals.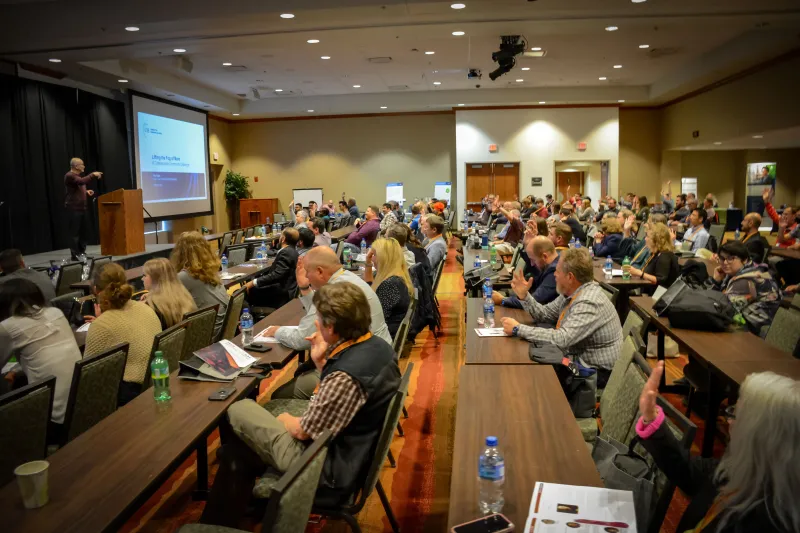 Becker shares her vision for the event: "We are hoping to put Western Maryland on the map for cyber. Let the state know this can be another cyber valley in Maryland."
When asked about the future of Tech at the Gap, Becker and the IT Center team envision a thriving community, enriched networking, and ongoing growth that will expand the cyber community.
Tech at the Gap has incredible community support in Allegany County and beyond, with sponsorship from Allegany County Economic & Community Development, Garret County Government- Department of Technology and Communications, Washington County Department of Business Development, Allegany College, and more.
Information regarding registration, speakers, schedules, sponsors, and previous presentations can be found on the Tech at the Gap website.
To read more about other projects underway in Allegany County, visit our blog.