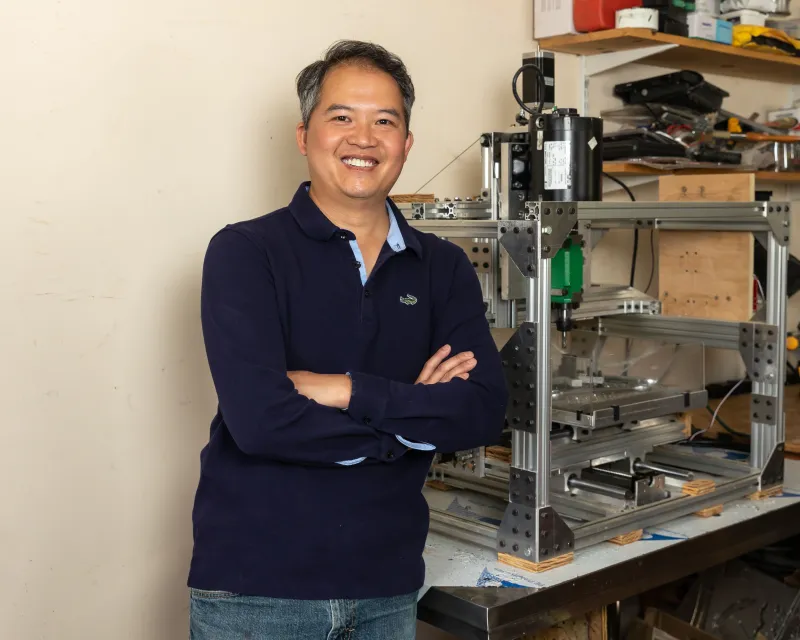 Minh Dung Hoang, an electrical engineer, found his inspiration for the revolutionary filtration system, Aquatic Circle, in his desire to maintain a pristine fish tank for his family. This groundbreaking creation could transform the aquaculture industry, and Dung's journey to bring his idea to life began and continues in Allegany County.
Originally from Vietnam, Dung pursued his education and career as an electrical engineer. However, his academic pursuits led him to relocate from France to New York City, where he completed a collaborative Ph.D. program at NYU Medical Center. While there, Dung specialized in designing MRI coils for small animals. In 2017, he moved to Allegany County to join his wife, who had relocated the previous year for her position at the University of Maryland Center for Environmental Science's Appalachian Laboratory.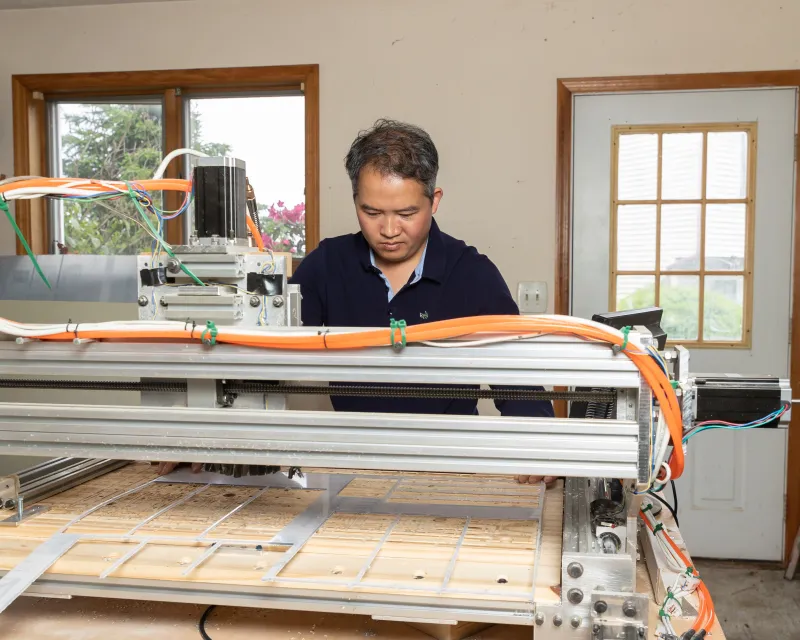 During the COVID-19 pandemic, Dung's children spent their time outdoors, catching fish from a nearby stream. As the family's fish tank grew, Dung realized the water would get cloudy rapidly despite regular filter cleaning and changing water.
"I had to develop a system to make it easier," Dung says. "The water was so green we couldn't see the fish inside. So I started by developing an aquaponic system similar to what's already available on the market. It worked pretty well, but it also needed a lot of maintenance to keep it running."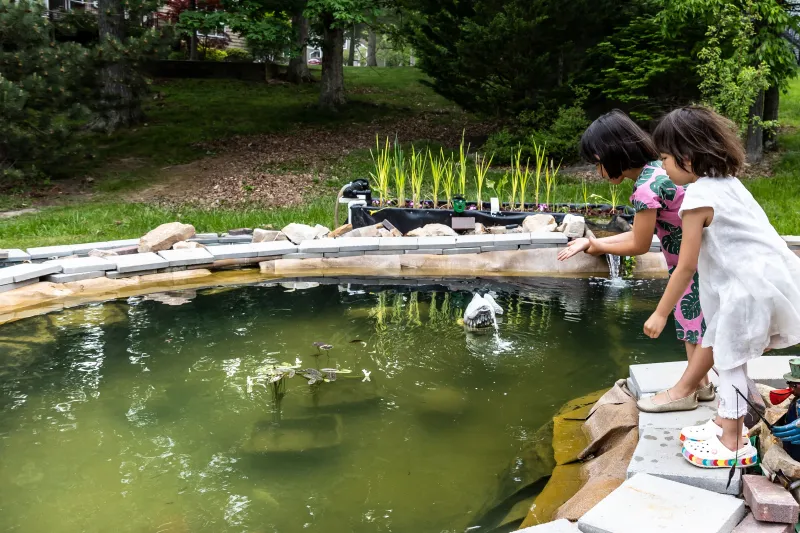 Dung continued working on the system and eventually devised a solution that made it so the filter only needed monthly cleaning and minor maintenance.
"It keeps the water crystal-clear and the fish happy and healthy," Dung says. "It creates a compact ecosystem for fish tanks, and the way I designed it, people can just buy it and install it without making any modification to the tank."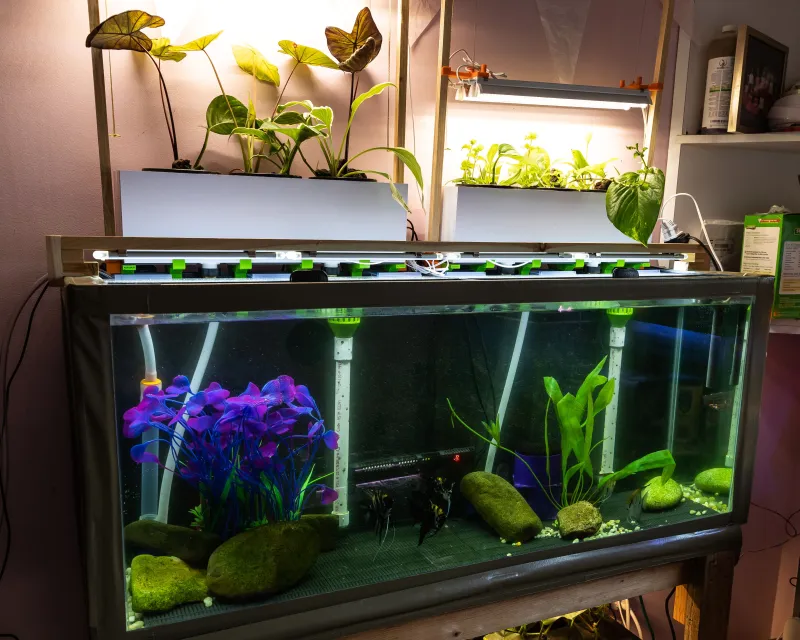 While Dung developed his cleaning system for fish tank use, he found that potential customers were more interested in its applications for large-scale aquaponics farming as he started marketing his product. Having designed a personal-use system in his 3,000-gallon backyard pond, Dung knew creating a filter for even bigger setups was feasible.
"When I first developed my system, I posted about it on YouTube, and people were asking if I could make and sell them one," says Dung. "I could have, but each system takes me a week to build, costing about $1,000 apiece. So I knew I needed mass production capabilities to bring it to people at a more affordable price."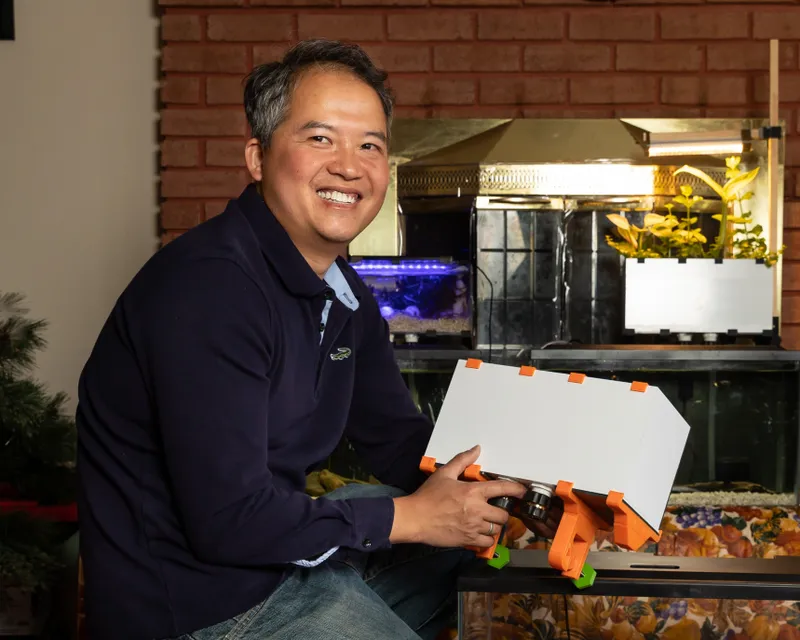 Dung connected with the Allegany County Economic and Community Development team as he searched for help with the business aspects of bringing his product to market. Through the MEIA Launchpad program, Dung found and hired two Energy Executives in Residence (EEIRs) to help his business get established. Their salaries are paid through the program at no cost to Dung.
"I didn't know how to start a business or ask for funding or how to find investors and approach them," says Dung. "I needed people to help me grow the business while I focused on the technical side and the product itself, and MEIA worked very efficiently to find them. The EEIRs have been extremely helpful in helping me with the business aspects, like connecting with customers. They allow me to have the time to focus on making a product that has a good impact on the environment."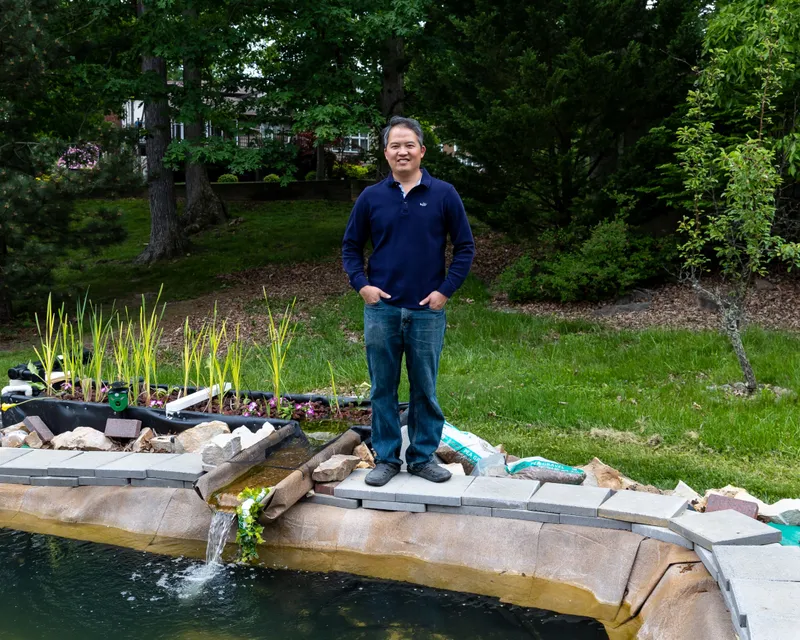 In time, Dung hopes to see Aquatic Circle make affordable, fresh seafood more readily accessible.
"Where I come from in Vietnam, we always ate fresh fish and seafood. If we didn't see it still swimming first, we didn't eat it," Dung says. "You rarely see seafood that fresh in stores here. This could bring access to fresh fish and shrimp, particularly for areas far from the ocean like ours. My idea can help the economy, as well as the environment."
Read more about other ideas taking root in Allegany County here.