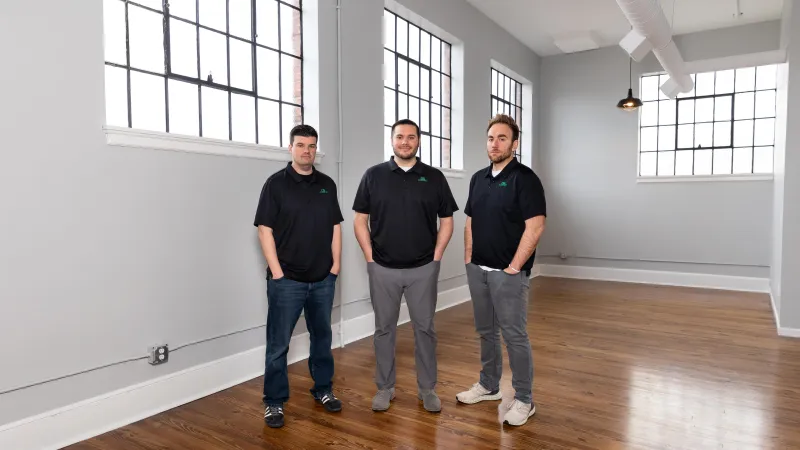 After months of intensive rehabilitation, The McMullen Building, Baltimore Street's iconic anchor building, is opening its doors to new, upper story residents. Allegany County Economic and Community Development (ECD) caught up with CG Enterprises principals Chris Hendershot (CH) and Garrett Eagan (GE), the group behind the historic renovation, to learn more about the project's final months and plans to come. The below interview was edited for clarity and brevity.
If you haven't already, take a moment to read our previous interview with the group and see some of the work in progress.
Photos courtesy of Lorie Rummer Photography.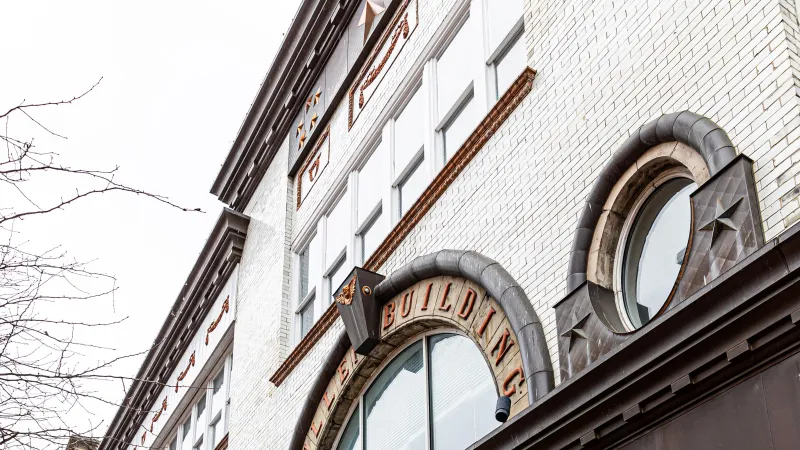 "We've already had a tremendous response with people already interested in leasing space"
ECD: So, now that the project is finished, looking back, what were some of the biggest challenges that you had to overcome in renovating this historic building?
CH: I think some of the biggest challenges that we were facing was with it being a historic building and tax credit project, and that we wanted to keep the integrity of the history of the building. So the original wood floors, the plaster walls, the metal warehouse windows and refurbishing them in a way that was acceptable to the Maryland Historic Trust standards but also something that would be attractive to potential renters and that industrial look was a pretty major challenge. You can't just go and renovate an old building and do whatever you want . You have to play by the rules and do the renovation to a certain standard and it's expensive. But in the end it has been really worthwhile.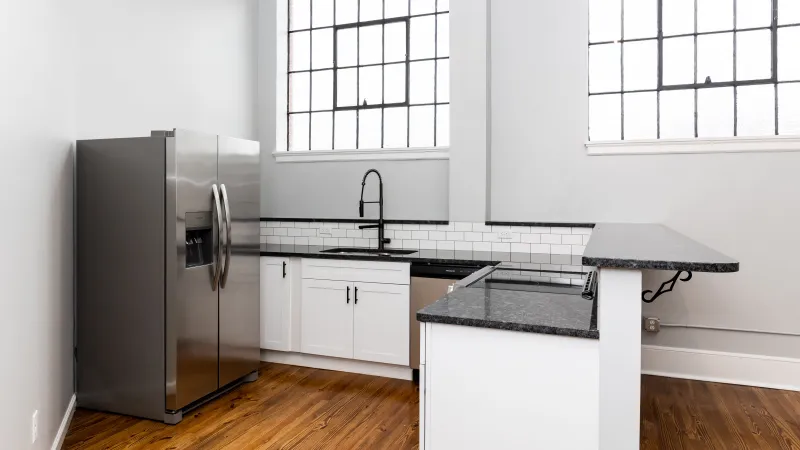 GE: Away from the nuts and bolts of the project, one of the biggest challenges I think that everybody downtown is facing is public perception. The fact that "why are these guys, why are these investors - both local and out of town – why would they sink money into downtown, it's dead, it's never coming back." I think by just proving to people, now that the project is done and we're posting photos online, that the juice is worth the squeeze. You feel in some way that the public perception is turned in that, "oh wow it looks like that - it's not just another empty building downtown." So that's one of the biggest challenges with just hearing naysayers online say "this will never work, market rate housing or upper story - that'll never work downtown." We've already had a tremendous response with people already interested in leasing space and that was one of the major challenges, I think, away from the nuts and bolts of renovation, that we experienced.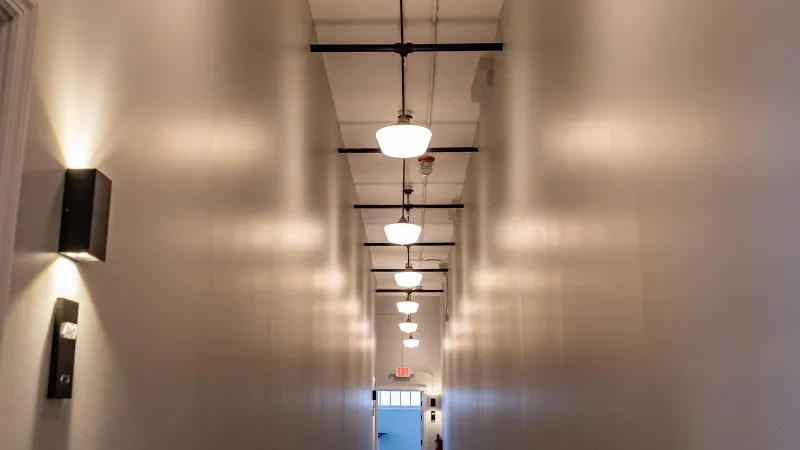 ECD: What are some of the elements of the building, either that have you have put in or maintained, that you're most proud and feel are a unique draw to potential residents?
GE: The first thing that comes to mind for me are the extra touches, granite counter tops being one. When we were trying to think of how much money we really wanted to spend on this, we asked ourselves "hey, these are rentals, do we really want to go the extra mile? Make it this nice?" We kind of fought with that and I think that putting in the extra money for granite countertops, the little extra amenities, like crown molding over top the cabinetry, just making it as nice as possible, was really worth it. Touches like refinishing the original windows, rather than just patching, or using easy glass or cheap glass. Using original chicken wire pebbled glass which we had shipped in from Scranton, Pennsylvania; original matching material that keeps the historical integrity of the building, is what I'm most proud of.

CH: Yeah, there are a couple other features that I think would interest tenants that have been a big deal. I think at first, we thought "why, for example does a one bedroom apartment have two bathrooms?" You might say that's ridiculous, it's probably going to be somebody living by themselves. But we decided a one bedroom suite should have two bathrooms and, on the surface that might sound like overkill, but it's because we want them to be held to a really high standard and be a premium space that, if somebody is having guests over, then maybe you don't want them to go through your bedroom to use use your private bathroom.
So, that's an example: extra bathrooms, extra closet space, high-end finishes, stainless steel appliances, crown molding, granite countertops, the original wood floors finished multiple times. The floors are from around 1893. These are high-end finishes and features. You don't have to do rentals that way, we could have cut corners and could have cut costs and we decided not to.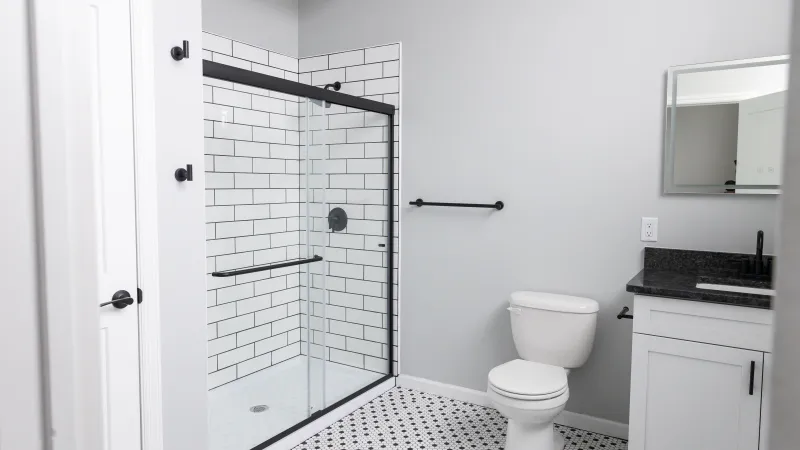 ECD: Now that you've listed these properties, what have been some of the responses specifically that you have received from the market and how does it compare from your previous project?
CH: The apartments have been listed now for not quite one week and we have almost half of the units rented, and we have interested parties in the other half that we're working out leases with right now. So the response has been incredible and they're part of the reason why we did this project. We knew that there was a market for high-end or market rate housing, particularly from UPMC employees, or Northrop Grumman employees, and that's exactly what we've seen: this is kind of a validation that the interest is there. And I think in Allegany County housing remains a big issue. It remains something that people looking at us from the outside, or maybe moving from Pittsburgh or DC, or a different area, they've recognized that there's a real need for this type of housing in our community. They just don't see the high end or the finished product that they're used to seeing in maybe some bigger cities, so this is a big deal. And I think this reassured us that there's a market for this.
This is the proof. And now, hopefully more people take it and run with it because we don't want to be the only ones renovating apartments. We don't want to be the only ones developing, we want a couple hundred more people living and working downtown.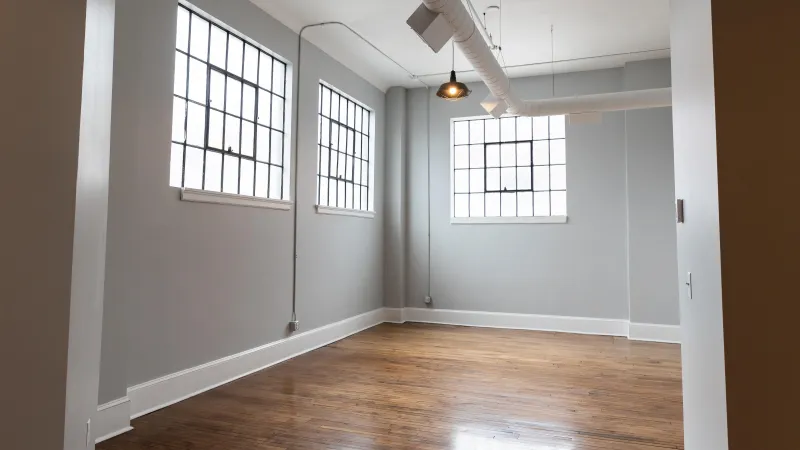 GE: UPMC Western Maryland has doctors and cardiologists coming to the area. Northrop Grumman needs engineers. We're helping the greater good too because if these recruiters can't find housing for these new employees, who's to say that they're able to fill those jobs? Then the greater good suffers.
I think that the response has reassured us that, like Chris said, there is a market for this. There are people that have a more discerning palette, doctors and young professionals who are coming to this area and are looking for this type of apartment here.

I feel like the sky's the limit. You're going to see more investment or reinvestment, both local and then people moving from out of town
ECD: So it seems like the McMullen building has been a great success for you guys even just within this first week of being on the market. Having said that, what's next for CG Enterprises? What's the next move and what are your long-term goals in this market?
CH: Yes, as we wrap up the McMullen building, we still have three business spaces on the corner that we have a lot of interest in and that there'll be some new tenants coming in this summer as well, but I think our focus is now going to, shift to a couple of doors down the street at the Rosenbaum Building at 118 Baltimore Street. That's a whole other mammoth of a project that we're just in the beginning phases of. So we have no plans of stopping. It's our intention to continue to invest in Allegany County, continue to invest in downtown Cumberland.

GE: The Rosenbaum is our next step. But public perception and proving to people that you're going to do what you said and follow through on your promises is important. And I think that one thing that we have going for us, CG Enterprises, is the support of the county, Nate, Adam, Jeff, the Invest Allegany Grant, obviously, has been a big help to us to continue to build on that and moving forward with the Rosenbaum project. And I think that when we can make good on our promises, it elevates us in the eyes of the decision makers of the County and we really appreciate the County and everything that they've done for us with this project. This grant program has been huge and we want to continue to keep that momentum.
I think the relationship between us and all these other folks that are reinvesting in downtown and in Allegany County, that can continue and people follow through on what they say they're going to do. I feel like the sky's the limit, you're going to see more investment or reinvestment, both local and then people moving from out of town.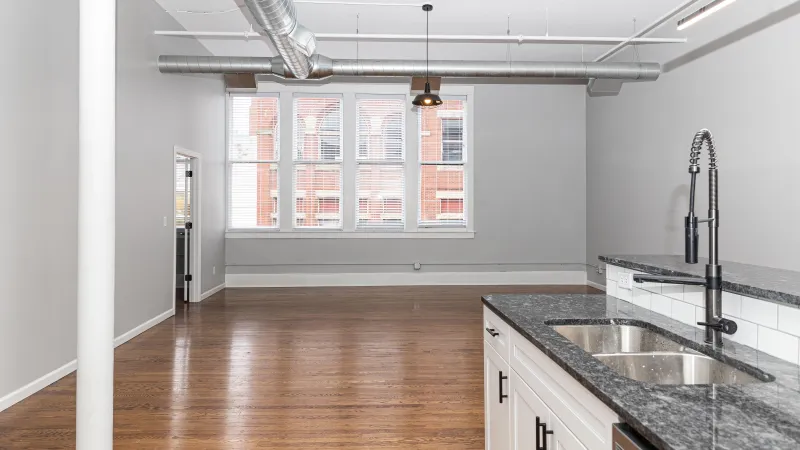 To see apartment floorplans and contact information for the McMullen, visit their website or follow the project on Facebook and on Instagram.
To learn more about CG Enterprises different projects, including the four that are located in Downtown Cumberland, visit their company website.