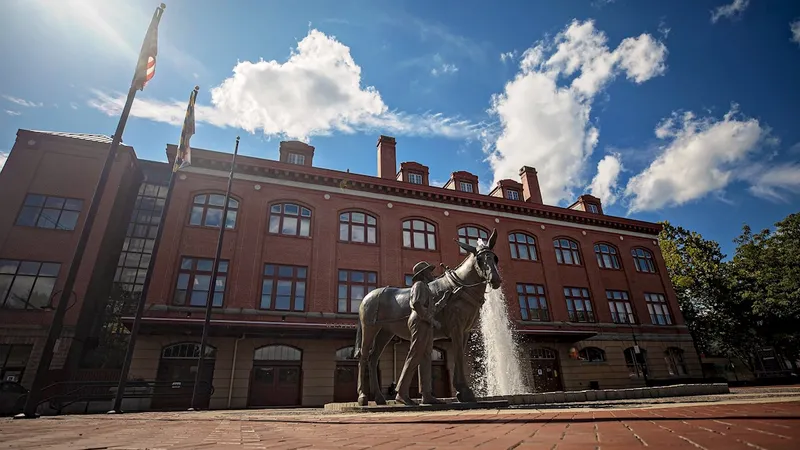 The project known as the River Park at Canal Place Trails and Trail Connections has been earmarked for $6 million through direct federal funding. The omnibus spending appropriations bill that funds the federal government for the next nine months was signed into law on December 30 and includes funding for over $35 million for projects across Western Maryland, which represents a large portion of the $200 million secured for the State of Maryland at large.
"I view the River Park at Canal Place project as another way to promote Allegany County's diverse outdoor recreational economy" said Canal Place Preservation & Development Authority Executive Director Deidra "Dee Dee" Ritchie. "The park will help foster community revitalization, enhance water quality, create jobs, support economic growth and diversification and offer new opportunities for people to connect with the natural environment."
Ritchie also recognized the role that federal legislators representing the region played. She states "I cannot thank our Federal, District 6 Legislators (Senators Cardin and Van Hollen, and Congressman Trone) enough for securing this money for our area. The initial river park discussions began over 20 years ago. And now here we are."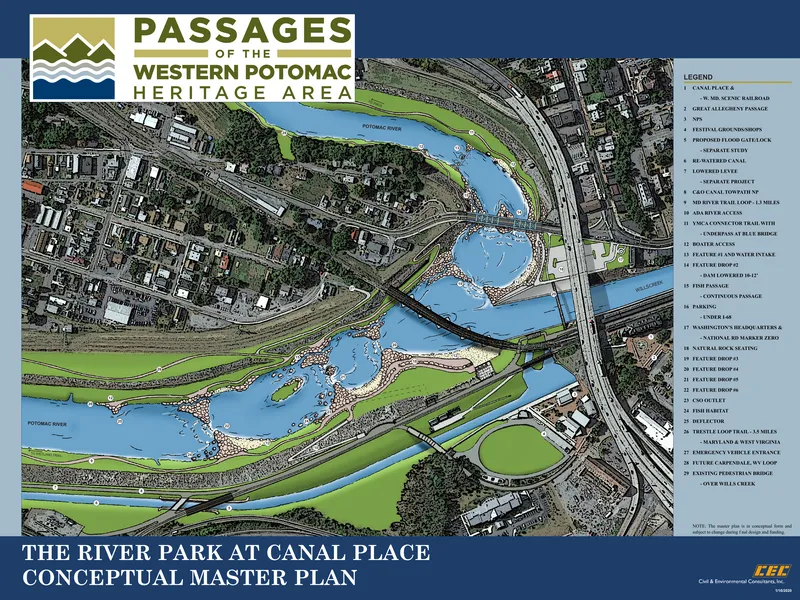 First approved by the The Canal Place Preservation and Development Authority in May of 2020, the project is slated to include both walking trails and a moderate whitewater course. Easy river access will also facilitate other outdoor activities, such as fishing and boating.
Allegany County Director of Tourism Ashli Workman also sees the project as a major driver of attracting new visitors to the region. "It's the rivers, the lakes, the ocean. Maryland's number one visitor attraction is 'water"," Workman noted. "As Destination Management Offices in the state, we all are aware of this draw and are constantly strategizing short and long games to capitalize on our natural resources wealth."

"The River Park at Canal Place has the potential to transform Cumberland's downtown, support our growing outdoor recreation economy, and drive economic impact to not only our county but the state" says Workman. "In similar communities across the United States, comparable river front projects have generated a positive regional economic impact to the tune of $1.3 to upwards of $7 million annually."
The project is expected to cost more than the earmarked $6 million, however, Ritchie states that the first funding phase "will be directed towards creating parking, building new trails in the city of Cumberland along the North Branch of the Potomac River, and by providing trail connections further into Allegany County and into our neighboring state of West Virginia." While the project was initially slated to have three phases of construction, Ritchie notes that "this will be the first phase of the River Park Project as we continue to strengthen our local economy, encourage physical fitness and promote healthy lifestyles. Stay tuned for Phase II as we begin to finalize the North Branch Water Trail."